You are called. God has equipped YOU with special gifts, talents and personality to make a difference!
Where does your passion best fit? Community of Christ has five mission initiatives which tie in with the Mission of Jesus Christ. Perhaps you may feel drawn to a particular initiative. Have a look below to see if anything is singing to you. Pray for discernment. It could well be that your calling may lie somewhere not yet on this page. We are always open to new ways the good Spirit is leading us to be about the mission that matters most. Please call Pastor Sue Palmer 0411330212 or email pastorsue@theopendoor.org.au to talk more about your Godly passion and how God is calling you to serve.

---
Here we are Lord! Send us!

INVITE PEOPLE TO CHRIST:
I would like to get involved with: ​starting new ministries that invite people into relationship with Jesus Christ;
finding new ways within the congregation to share the love of Jesus Christ with people;
online communications; Photography/Video Recording; Advertising / Promotions; special church events - Community BBQ; Fairday; Mardi Gras Parade; Anniversary
Dinner; other...
---

ABOLISH POVERTY END SUFFERING:
I would like to get involved with The Open Door Care Team; BJays Cafe; the Community Garden; starting a food bank for the community; helping with financial assistance; other new ideas for providing tangible assistance to those in need.
---

DEVELOP DISCIPLES TO SERVE:
I would like to get involved with Sunday Night Worships; Scripture study; training workshops for ministry, care team workshops, priesthood education; sunday school training; working with children and youth training
---

PURSUE PEACE:
I would like to get involved with Community liasoning; special events such as IDAHOT; rallies and marches for peace and justice causes; western sydney transgender support group; coming out group; rainbow youth group;
---

EXPERIENCE CONGREGATIONS IN MISSION:
I would like to get involved where the tyre hits the track. A lot of the roles and jobs that are needed do not exactly have bells and whistles attached. But volunteers that fulfill these vital responsibilities surely will have extra huge plasma TV's in their heavenly mansions.. jobs such as:
​Church Secretary; Church Recorder, Historian; Financial Officer; Worship and Music ministry; fundraising; dinners; birthday cakes and mailing cards; soft drinks coordinator; greeting ministry; facility cleaners; lawn mowers; hospitality helpers; other....
---
---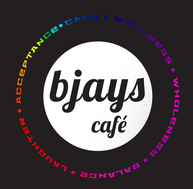 BJ'S CAFE TUESDAYS 11 - 1PM
I would like to volunteer to
lead a cooking demonstration
run a workshop

help out with kitchen duties

help with promotion
---
---